Why spring is the best time to sell your home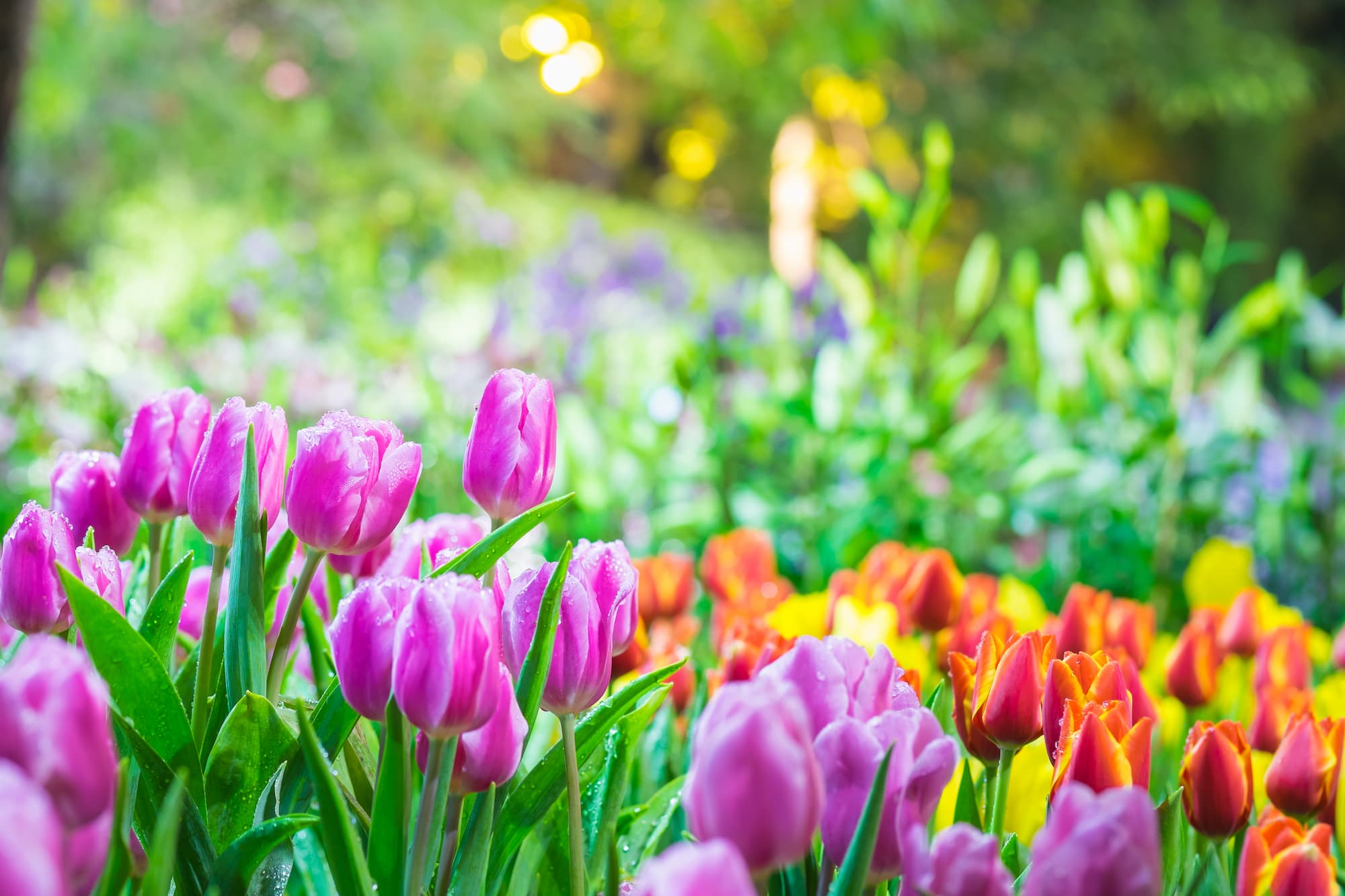 As we settle into March, this signals spring is on the way and sellers may be happy to know that it's not only the weather that heats up – the property market does too. New research from property portal Rightmove has discovered the three spring months are the best period for selling your property.
Below, we explain why and list how sellers can get their home ready for a spring sale.
When are the strongest months to sell?
According to Rightmove's study, March, April and May are the best months to sell, consecutively. Rightmove carried out its research by comparing home-moving data over the last five years, excluding 2020 to account for the periods when the market was closed due to the pandemic. 
Rightmove found March is the best month to sell as that's when the highest number of buyers are enquiring about each property available on the market. 
The high number of buyer enquiries in March makes it the best month to sell as that's when competition amongst buyers will be at its fiercest, offering sellers an increased chance of selling their property quickly and for the best possible price.
Typically, the number of new listings reaches its highest in March. Meanwhile, April is the second-best month to sell, due to competition between buyers over available property, and May sits in third place.
The property market is still buoyant, with around 75% of all properties successfully finding a buyer compared to a historical average of around half, and homes are finding buyers in an average of 39 days, a much shorter time than an average of 59 days over the last five years.
"Spring has long been known as a peak point in the housing market calendar, with many buyers and sellers trying to get into a new home for the summer months. However, this interesting study confirms that for those considering selling this year, March has historically been the best time to come to market on average," Tim Bannister, Rightmove's director of property data, explains.
"For any sellers who might be conscious of coming to market at a time when the number of new listings has traditionally been high, the data shows us that the level of demand in March means sellers are likely to be met with multiple potential buyers competing for their home," he adds.
Spring surge
This year's spring surge is already in full swing, with new listings rising by 11% and buyer demand increasing by 32% in the last three weeks compared to the same period last year. Rightmove has said home valuation requests to estate agents have also experienced a 27% increase in the last three weeks in comparison with the same period last year.
Why is spring a good time to sell?
Apart from the statistical evidence provided, spring is also an ideal time to sell your house for various reasons. 
People are less likely to be away
Unlike the festive period and summer, people are less likely to be away on summer and Christmas holidays. With people being more likely to be here during the spring season, this can mean quicker sales and less waiting around for buyers to return.
Homes and gardens look better
With the sun out for longer, spring can make your property's outside areas and interior look better. Spring brings more light and this can help make rooms appear bigger. Gardens come into bloom in the springtime and a well-groomed garden can boost your property's sale price.
Nice weather
Spring usually brings the arrival of milder weather. So, the weather not being cold or punishingly hot can motivate buyers to go out house hunting.
Parent priorities
Those with children will be looking to match their purchase with the end of the school year, so spring is an appealing time to quickly secure a sale.
How to sell your property in spring
Garden
With milder weather on the horizon, sellers hoping to market their properties in spring should keep a close eye on outside features such as gardens. Rightmove discovered that buyer searches for gardens rose by 70% in January compared to January two years ago, as more people look for outdoor space as the weather heats up.
Sellers looking to get their garden into shape can do so in various ways. Whether they choose to clean up their garden themselves or get the experts in for professionally done garden landscaping.
Work with the right estate agent
A great way for sellers to take advantage of the spring surge is by working with the right estate agent. At Paul Fox Estate Agents, we have over 30 years of experience and know the North Lincolnshire area like the back of our hand. 
Here at Paul Fox Estate Agents, we can help you to sell your property. For more information on how we can assist you on your selling journey in Lincolnshire, please contact us today.
You can also get an idea of how much your property could be sold for by using our free instant online valuation tool here.
Meta tags: Paul Fox Estate Agents, Sellers, Buyers, Housing Market, Garden, Rightmove, Spring
Meta description: Paul Fox Estate Agents explains why spring is the best time to sell a home.