About Paul Fox Estate Agents
Paul Fox have been successfully serving Scunthorpe and the surrounding villages for over 30 years. We strive to go above and beyond expectations for all our clients and with dedicated offices in Scunthorpe, Brigg, Barton, Epworth and Gainsborough it's easy to see why we are the most trusted estate agent in North Lincolnshire & surrounding areas.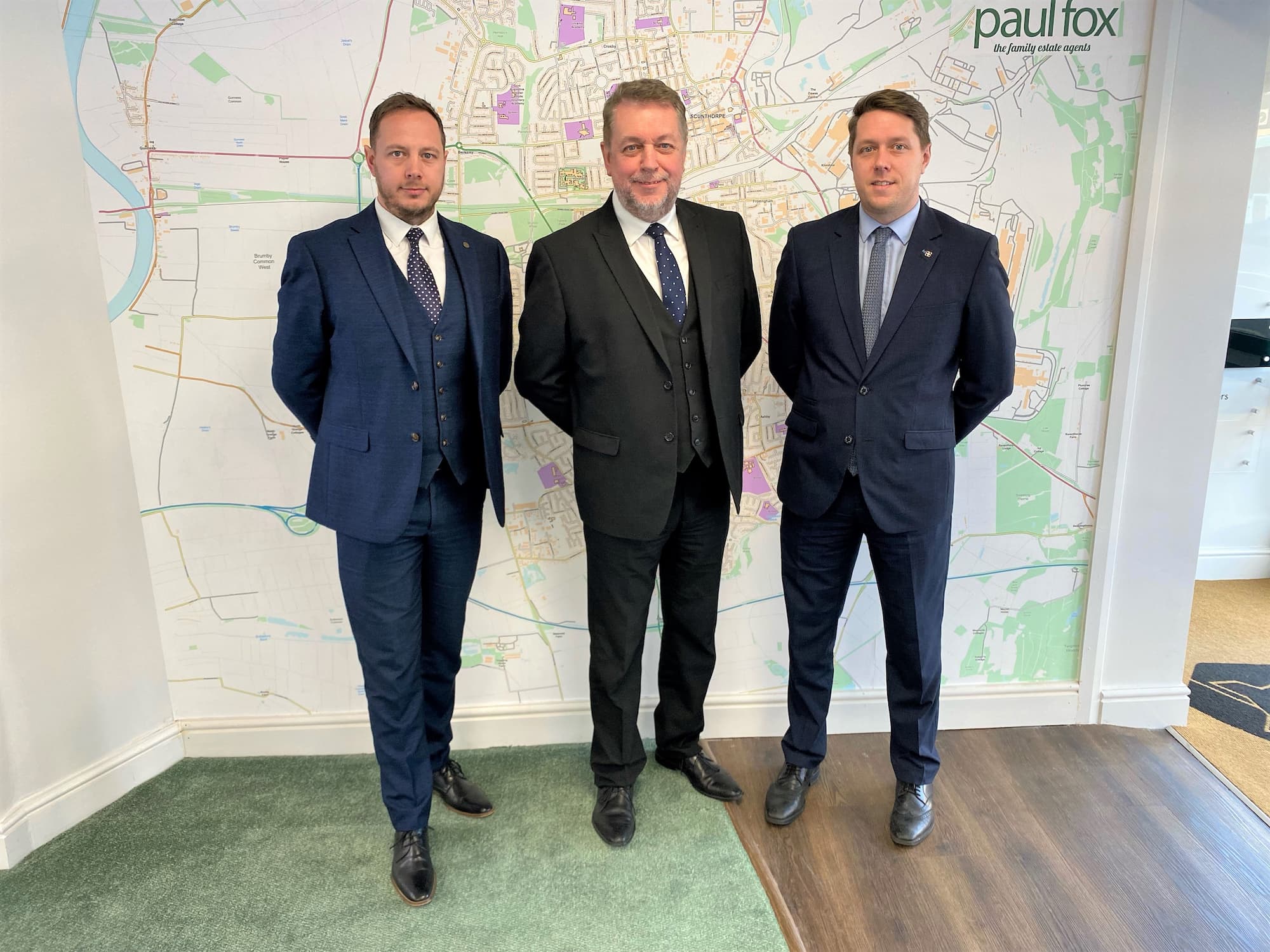 Paul Fox Estate Agents is a Local Independent Estate Agent established in 1990 by Mr Paul Fox, being born and raised in the area of Scunthorpe and being fully qualified Chartered Surveyor by 1985. With a great understanding, wealth of knowledge, and experience of the North Lincolnshire area and the property industry Paul Fox Estate Agents now boasts four family run offices.
At all five branches we have strong competitive experienced teams who all understand the challenges faced in the property industry. We all embrace change and are constantly challenging tradition because we have a strong desire to improve the way our Industry operates. We do business differently to give you the edge.
All our staff are fully trained in all aspects of the property transaction in order to keep a high level of customer service at all times, from the initial point of instruction to handing over the keys to the new buyer. Our success in selling the high volume of homes can be attributed to the quality of staff and the highest level of marketing that can be individually tailored to suit both your home and requirements.
All our offices are computer linked using state of the art, industry leading software which provides full marketing of all properties and buying services, this together with our forward thinking and proactive approach ensures all our clients received the highest level of service they deserve.
Not only can we ensure that the right buyer or tenant is found for your property and finding your dream home, but at Paul Fox we can help with you entire transaction, from start to finish, with access to a range of surveying, conveyance and financial services in house.
OUR INTENTION IS SIMPLE! TO PROVIDE A SERVICE THAT IS SECOND TO NONE WHETHER YOU ARE BUYING, SELLING OR RENTING!
Paul Fox are the area's leading family estate agents with expert valuers, surveyors and personal account handlers. Established in 1990 by Mr Paul Fox, Paul Fox Estate Agents now boasts four family run offices and every office is underpinned by family values and a wealth of knowledge and expertise in buying, selling, renting and surveying properties.