What's the difference between Leasehold & Freehold?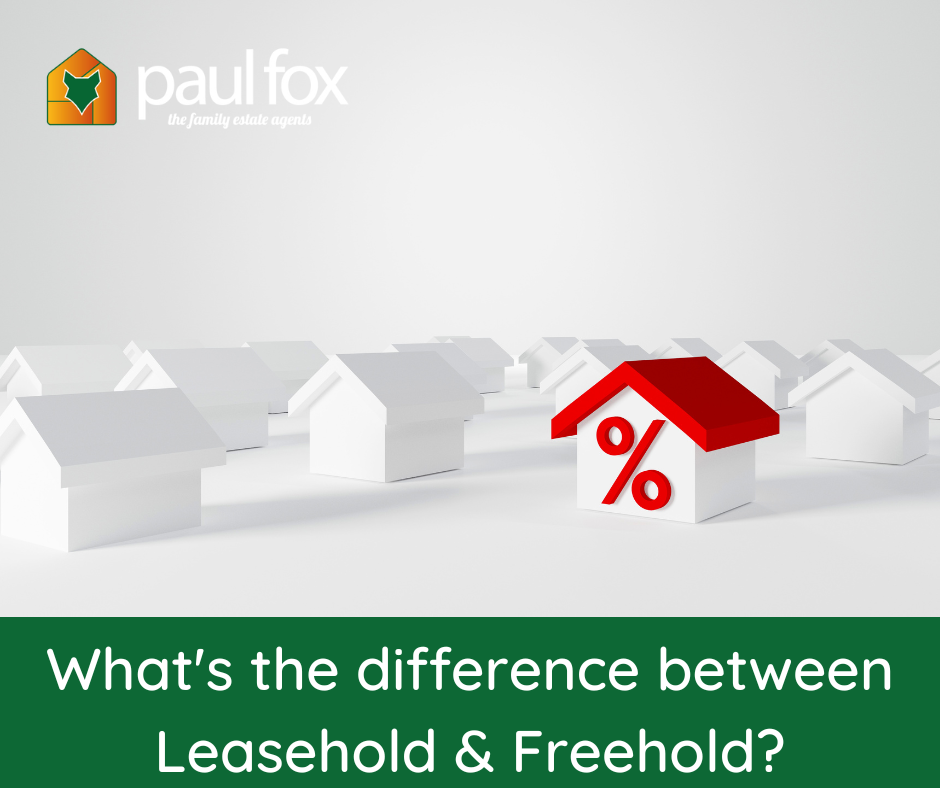 Paul Fox understands that buying and selling a property comes with complicated jargon. Understanding the difference between freehold and leasehold in property is particularly important when you're searching for a new home or preparing to sell.  This blog post will tell you everything you need to know.
If you buy a freehold property, you're purchasing the property and the land it sits on. However, if you buy a leasehold property, you're purchasing the property and not the land it sits on. For an example, most flats and apartments are leasehold as there are multiple homes on one sole piece of land.
When you buy a freehold house, you will be its owner until you decide to sell it or pass the title on to someone else. If you purchase a house with a leasehold, you will own the property for a specific amount of time. Once the lease runs out, the ownership of the property reverts back to whoever owns the freehold.
It is important to research if buying either a freehold or leasehold property is right for you. If you're thinking of purchasing a leasehold property, remember to check the terms of the lease before you decide if the property is the one, in some instances, the longer the lease the better. This makes the property more mortgageable and possibly easier to sell in the long run.
If you have any further questions regarding leasehold and freehold, please feel free to give your local branch a call.